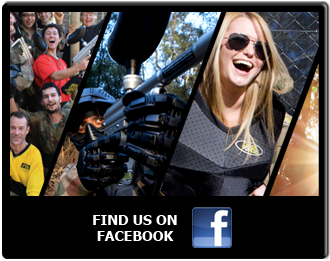 Have you seen our Delta Force Canberra Facebook page yet? It has all the latest game day photos and videos as well as all of our weekly / monthly competitions. Click on over to the page, 'like' us… and then keep your eyes open for all of our latest deals coming your way via facebook.
Delta Force Paintball Canberra

Great deals direct to you
Sign up to our mailing list to ensure you receive the hottest paintball deals straight into your inbox so you don't hear about them after it's too late.

Are you a paparazzo in training! Take an incredible photo of your fame day at Delta Force Canberra… post it on the wall of our facebook page and you could win our photo of the week competition.
Whether it's to celebrate the grand opening of a new Delta Force paintball centre, a red-carpet event for an exciting movie-themed scenario, or just because deep down we're nice people underneath our full-head helmets and camouflaged overalls, there'll always be a rock-bottom deal coming your way.
Make sure you spread the word as these special offers will get everyone in the mood to play some paintball. Even get your boss involved as a day of paintball action feels that much sweeter when you get to shoot the boss.