Prepare for fast and furious night games and get ready to annihilate your opponent under flood lights at Delta Force Paintball!
Under the cover of darkness you will need to protect the city's fuel reserves against the imminent terrorist attack. In this daring night attack, come up with a strategy with your commando unit to keep control of the situation. It will take all your senses to survive the night time paintball onslaught.
Perfect for evening corporate events, after school activities and very special birthday parties, an afternoon or night paintball game with Delta Force is ideal for those short on time and keen for action.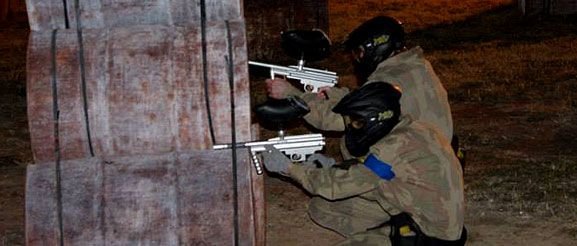 Take on this Delta Force challenge now and embark on a night time paintball event – it's the most fun you can have in the dark!