Focus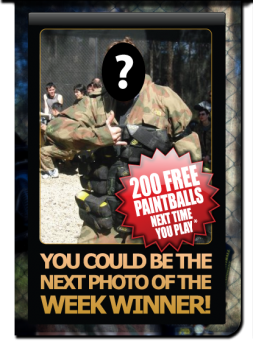 Are you snap happy? Maybe you're an avid photographer or just someone who likes to capture the moment.
Take an amazing photo during your game session with us at Delta Force Canberra… post it on the wall of our Facebook page and you're instantly in the running to win our photo of the week competition.
The winner of this competition each week will win 200 free paintballs to be used the next time they come and play with us on our fantastic movie-set fields.
Make sure you read all of our terms and conditions…