104.7 Canberra's dynamic breakfast duo, Scotty and Nige came, saw and conquered on Friday July 27th at Delta Force Paintball Canberra.
With their hand picked crack troop of listeners, the mother of all battles was waged amongst our amazing movie set quality game zones. Scotty and Nige described it as "Next level paintball", saying "The guns look awesome…..brand new, shiny, soooo slick, awesome… Seriously this is a fantastic setup and I cannot wait to get out there…". Thanks again to Scotty and Nige and their teams for coming out and having a blast!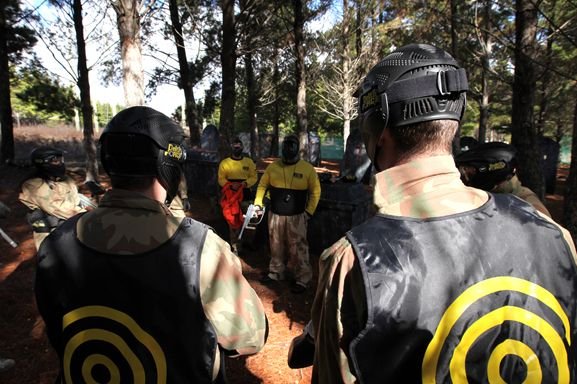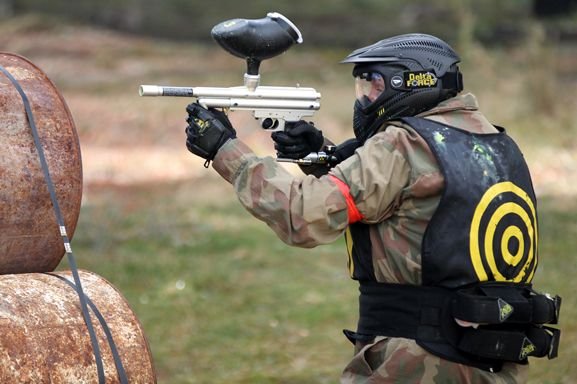 As the world's largest operator of paintball games, Delta Force has successfully improved the paintball experience for customers in the UK, Ireland, New Zealand and South Africa… now with our new Canberra location, it's your turn to experience world-class paintball action.
Delta Force Paintball Canberra is located at the corner of Monaro Highway and Old Tuggeranong Rd, Tuggeranong and is open daily. For bookings, call one of our friendly consultants on 1300 798 336.